1 Introduction
Gentics Portal.Node PHP provides build-in mechanism for Third Party Authentication. This allows users to log in by using accounts from other systems.
By default this supports:
Facebook
Google OAuth 2
Google Open ID (deprecated by Google)
2 How does it interact with "user module"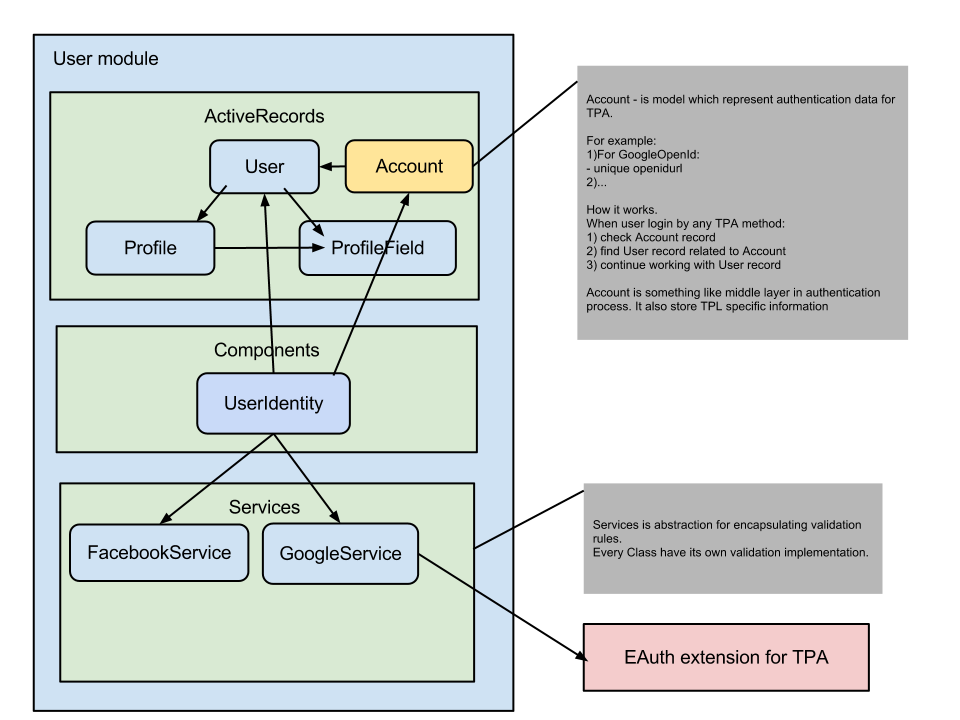 Account model stores all data for user profiles which are returned by the user service of the TPA. These might be ..
Internal service ID
Username
Email
Age
This class connects User model (which is representing the user profile inside the portal) to the TPA service.
For every TPA service a specific class is used. For example:
GoogleOAuth2Service
FacebookService
GoogleService (deprecated by Google)
GoogleService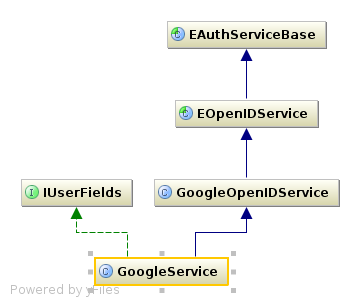 FacebookService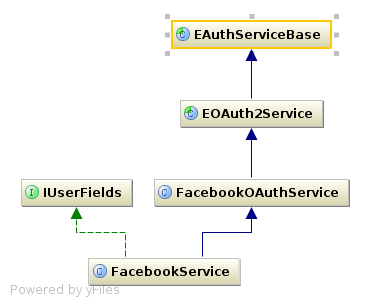 All classes which connect Gentics Portal.Node to TPA service should implement two interfaces:
EAuthServiceBase
IUserFields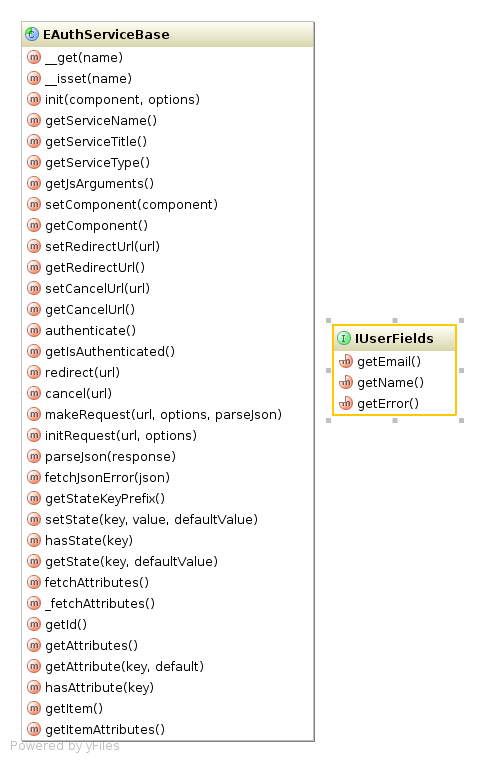 3 How to create your own authentication
To implement your own authentication method:
Create a class in the folder common/modules/user/services. It should implement IUserFields interface and extend EAuthServiceBase.
Enable it in the configuration file
Configuration example:


'services' => array(
        'eauth' => array(
            // Use the popup window instead of redirecting.
            'popup' => true,
            //currenly using services for authentication
            'services' => array(
                'standard' => array(
                    'title' => 'With username/password'
                ),
                'google' => array(
                    'class' => 'site.common.modules.user.services.GoogleService',
                    'title' => 'Google open Id'
                ),
                'facebook' => array(
                    // application register at: https://developers.facebook.com/apps/
                    'title' => 'Facebook',
                    'class' => 'site.common.modules.user.services.FacebookService',
                    'client_id' => '41018325646',
                    'client_secret' => '967c36654171233bfeec6c1e3d',
                    'scope' => 'email'
                ),
            )
        ),
    )

For Facebook authentication you have to create a new facebook app and add the client_secret and your user_id (client_id) in the configuration.
After enabling they will automatically appear in the login widget: